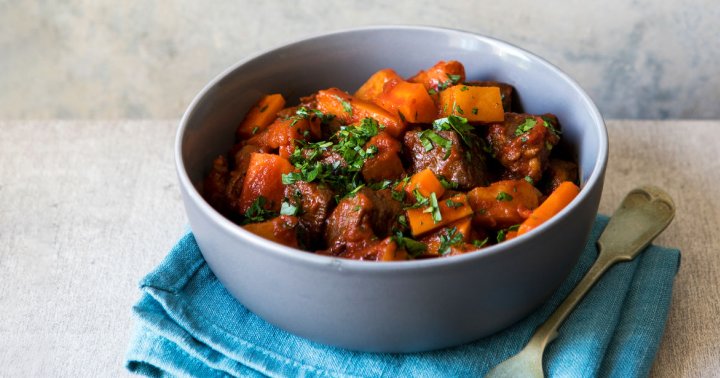 Although there are many health benefits to following this way of eating,functional medicine practitioner Dr. Mark Hyman, M.D, warns that "some use the paleo philosophy as an excuse to eat too much meat and too few plant-based foods."
Instead, he advocates a healthy mix of a plant-based vegan diet and a back-to-basics paleo diet, called the pegan diet. Essentially, prioritizing fiber-rich antioxidant-packed vegetables, while ditching processed grains and added sugar, can help ensure you reap all of the anti-inflammatory disease-fighting powers of this ancient diet.
Another thing to watch out for: Paleo flu. Also known as the "low-carb flu" and the "keto flu," some of the symptoms you can expect from transitioning to a refined grain-free diet include headaches, fatigue, and brain fog. As your body adjusts to using protein and fat as its main fuel sources, rather than a steady stream of glucose from grains and refined carbs, you may experience some of these not-so-great side effects.
However, unlike the keto diet, you don't necessarily have to go low-carb on paleo. Just be sure to consume your carbs from healthy, non-grain sources such as squash, sweet potato, or any type of fruit. Staying hydrated can also support your body's detoxification mechanisms and help ward off these symptoms.
It feels like there are a million different eating styles to choose from these days (paleo, keto, vegan, and intermittent fasting, just to name few), and what works for one person may not necessarily work for another. So, if you're intrigued by the notion of eating like a caveman, give the paleo diet a try and see if it takes—eating nutrient-rich whole foods, fiber-rich vegetables, and grass-fed meat got us this far, after all.
Source link